Notary Public Services in Hong Kong 
Get your United States Documents Notarized in Hong Kong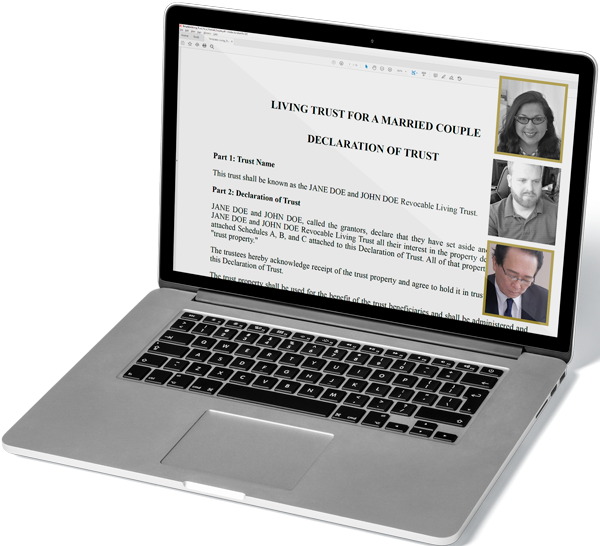 Notary Public Services in Hong Kong 
Notarize United States Documents in Hong Kong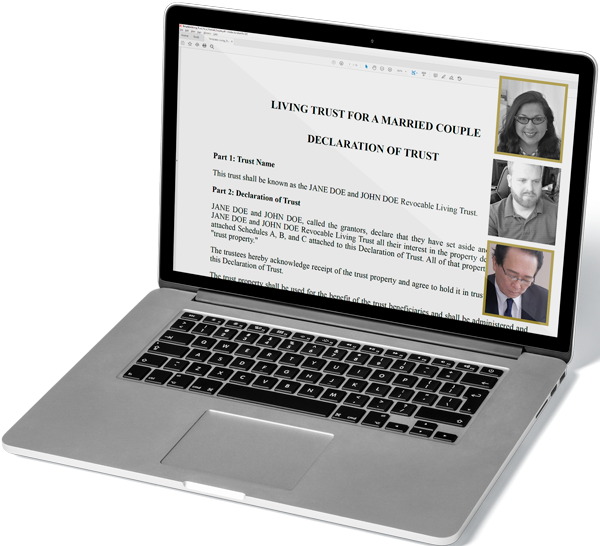 If you are in Hong Kong and need to notarize a document that is to be used in the United States, there are three options available to you. First, you could visit the U.S. embassy or consulate in Hong Kong and have the document notarized there. Generally, the first available appointment is able to be scheduled in 2-4 weeks. The 2nd and 3rd option would be to find an online notary public who is authorized to perform notarizations for U.S. documents online and has the ability to verify your identification. In most cases your documents can be notarized and delivered to you in minutes, and you can be anywhere in Hong Kong that has a stable internet connection to complete the notarization.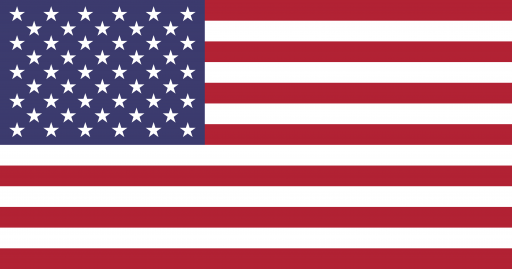 | | | | |
| --- | --- | --- | --- |
| | US Embassy | Remote Online Notarization (RON) | Remote Ink Notarization (RIN) |
| Costs | $50 per notary stamp + travel | $150 for 45 minutes of unlimited notarial acts | $180 for 45 minutes of unlimited notarial acts + Shipping 1 Way |
| # of Stamps/Documents | 1 | Unlimited | Unlimited |
| First Available Appointment | 2-4 Weeks | Within Minutes | Within Minutes |
| Time Required | Travel time to Embassy + waiting time | 45 Minutes or less | 45 Minutes or less |
| Witness Included? | You must provide your own witnesses | Free Witnesses Provided | Free Witnesses Provided |
| Delivery | Instant | Instant | Instant with physical documents to be delivered |
How to sign and notarize United States documents online in Hong Kong 
Online notarization leverages technology to allow you to complete the notarization process without having to visit the United State Embassy. Simply provide your information and documents up front, complete the video conference, and receive your fully notarized documents without having to leave your hotel, home or office. Scroll down to read more about our process and feel free to contact us at any time during the process to get your questions answered. Should you prefer to visit the embassy in person, we also have all of the information required for the Embassy in Hong Kong  below.
RON
Electronically sign your document(s) while being witnessed by a United States Notary Public located in New Jersey via video conferencing. Receive your document(s) notarized via email in PDF email with full chain of command.
RIN
Sign your document(s) with a regular ink pen while being witnessed by a United States Notary Public located in New Jersey via video conferencing. Send in your signed original document(s) to us and we'll send them back to you, notarized or anywhere else of your choosing.
Choose a time that works for you on the calendar and answer a few simple questions.
Click here to block off an appointment that works for you.
Pick your desired appointment time slot.
If you have your documents available, you can upload them using a secure file sharing link (P2P), Google Drive, Dropbox, OneDrive (MS) or you can opt to email them.
Finally, you will provide the information required for all signers. If you are completing a RIN you will be asked for a delivery method and address. Once you submit the booking time, you will receive a confirmation email for your time slot, which will include detailed instructions.
Verify your identity and sign your documents while being witnessed and stamped by a notary.
You will receive instructions via email on joining the video conference.
At the start of the meeting, your notary will go over basic information and verify your identity using your 2 forms of ID. All signers and witnesses' identification must be verified before proceeding with our online session. If you are not a US citizen and do not have a US government issued ID, visit our partner's website and pick the country where your IDs were issued in order to view a list of acceptable IDs.
Once your identity has been verified, the notary will start recording the session.
Simply follow your notary's instructions for digitally signing the document(s) (RONs) or for hand signing (RINs).
Your documents will be double checked and then sent by your delivery method of choice.
For RON sessions you will receive the final notarized PDF version via email.
For RIN sessions, since all parties are physically signing the documents, each will transmit their signed versions by scanning or taking a clear picture of the full document and email it for review. The notary will complete the attestation on the tangible version and email you a fully notarized version. You will then be instructed to mail your original signed document(s) to our office, where the notary will review and compare them to the ones signed online, place her original notary certificate, and mail it to you, your attorney, title company or anybody in the USA, via New Jersey Lawyers' Services (NJLS) or other delivery methods, UPS, FedEx, CMRRR, etc. (additional fees for international delivery).
Notarize United States documents at the US Embassy in Hong Kong 
To notarize a document at the United States Embassy in Hong Kong , it is important to schedule an appointment in advance. This is because most embassies operate on a strict schedule and may not have availability for walk-ins or last-minute requests. It is advisable to plan ahead and book an appointment to ensure that the notarization process goes smoothly. However, if the document that requires notarization is time-sensitive and waiting for an embassy appointment is not feasible, then it may be faster to opt for an online notarization or remote ink notarization service. These services allow for the notarization to be completed remotely and can be scheduled quickly to accommodate urgent requests.
Phone Number
(852) 2523-9011
Address
U.S. Consulate General Hong Kong & Macau
26 Garden Road
Central, Hong Kong
Contact
Preparation Steps for Appointments at the U.S. Embassy in Hong Kong 
Take a valid passport or evidence of identity issued by a government agency e.g.: A driver's license or national identification card is acceptable; a student ID is not acceptable. Please note that the name of the document(s) must match the name on the ID.
Take the entire document(s), even if only one page is to be notarized. Mark every page where the notary needs to sign with a shoulder tab sticker. Keep the documents in order.
Be capable of rational thought and decision making, unimpaired by drugs or alcohol, and understand the document you want notarized. It is your responsibility to read all the documents and know where you are meant to sign. If a document is not clear, you must check with the office or organization requiring the notarized document or your legal advisor. Consular staff cannot explain your document(s) to you.
Depending on the type of the document, the notarizing officer will either take an acknowledgement that your signature was done freely with an understanding of the document's contents or administer an oath whereby you swear or affirm the contents of a given document are true.
Fill in the document(s) with the appropriate names, places, and dates. Do not any blank spaces, however, DO NOT SIGN your document, you will sign under oath at the Embassy or Consulate before the consular Officer.
If you wish to sign in an official capacity, such as the manager or owner of a company, or trustee, you must provide official documentation that you hold that position; this can include legal papers, articles of incorporation, partnership agreements, letters of guardianship or administration, state business registration, etc.
If your document requires a witness in addition to the notary seal, you are responsible for providing these witnesses; consular staff cannot serve as witnesses. Witnesses cannot be a spouse or a relative, and each witness will need a passport or other form of ID, plus an appointment to enter the Embassy or Consulate. This is mainly required when notarizing last wills and testaments.
Take the appropriate total fees. Each consular signature is $50 USD.
If you go unprepared, they may not be able to help you, and you will need to schedule a new appointment to visit the Embassy or Consulate another time.
Documents that can be notarized at the U.S. Embassy in Hong Kong :
Acknowledgement: To "acknowledge" is to admit, affirm, or declare; to recognize one's acts, assuming obligation or incurring responsibility.
Sworn Statements/Affidavit: A written or printed declaration or statement of facts, made voluntarily, and confirmed by the oath or affirmation of the person making it, taken before a consular officer having authority to administer such an oath.
Oath: Any form of an attestation by which a person signifies that he or she is bound in conscience to perform an act faithfully and truthfully. A person who intentionally makes false statements under oath before a U.S. consular official is punishable for perjury.
Affirmation: is a solemn and formal declaration that an affidavit is true, that the witness will tell the truth.
Power of Attorney: Allows you to designate someone to take legal actions on your behalf. U.S. consular officials cannot advise you on the specific language or content of a power of attorney, so you may wish to consult a lawyer or other appropriate advisor before going to the US Embassy to have your power of attorney notarized.
Parental Consent (Form DS-3053) – This is used to provide parental consent if one parent is not physically present to sign the passport application for a minor under the age of 16 – The US Embassy does not have a fee for this type of transaction.
Travel authorization for minors.
Financial and Real Estate Transactions, such as Grant or Warranty Deed, Bill of Sale, Affidavit, Assignment of lease or Disbursement Instructions, etc.
Forms for U.S. courts.
Saving bonds.
Certifications or Declaration of true copies.
Deeds.
Bills of sale.
True copies of U.S. passports.
Foreign passports copy certification for the issuance of an Individual Taxpayer Identification Number (ITIN) for U.S. tax related purposes only.
Wills.
Trademark Applications.
Affidavits of support or singleness.
Affidavit of support of Marriage.
Declaration of events/facts.
Documents at the direct request of the Social Security Administration.
Freedom of Information Act (FOIA) request forms.
The documents should be in English only. The Embassy does not provide legalization of documents (apostilles).
Documents that cannot be notarized at the U.S. embassy in Hong Kong :
Birth certificate
Marriage certificate
Death certificate
Divorce decree
Academic, commercial, or other credentials
Criminal background check.
Signature (or "Medallion") Guarantees.
Statements beyond the Consular Officer's knowledge.